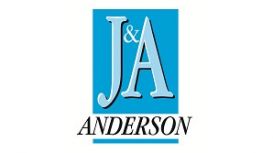 We're based in Kirkintilloch and serve Glasgow and surrounding areas. The company was established in 1986 by two brothers, John and Sandy Anderson, and since then we're proud of the reputation we've built up for quality work. Our team have decades of experience in the industry, from replacing a slate roof to repairing chimneys. We have worked with clients of all sizes: we are proud to have worked on listed buildings and carried out renovation work on several of the area's landmarks. Our clients include multi-national corporations, architects, churches, hospitals and developers.
Whether it's a minor repair or a major roofing contract, our directors work closely with all projects – one of them will always be involved personally throughout. We take great pride in our friendly, professional and personal service and aim to treat every client with courtesy and deliver the same efficient service whatever the project.
We're committed to only using the best quality materials in our work. We're experts in the supply and installation of slate, familiar with the many varieties of this beautiful natural material. Our commitment to craftsmanship is shown in our work with reclaimed slate – it's a sustainable way to get a beautiful roof, and allows a fantastic material to have a second life.
---
Contact Details
J & A Anderson Roofing
2 Hopkin's Brae, Eastside, Kirkintilloch, Glasgow
Kirkintilloch, East Dunbartonshire
G66 1QJ
Get Directions
Show map
Services
It's been mined for centuries here in Britain, with technical advances in the 19th century leading to a boom in production. Traditionally, Wales was the largest producer of British slate, although there have been quarries in Scotland and England. Indeed, Penrhyn Slate Quarry was the largest slate quarry in the world at the end of the 19th century. While Wales still mines most of the slate in Britain, production has lowered significantly since its heyday and today most slate used in Europe for roofing comes from Spain.
It's Remained A Popular Option Throughout The Centuries.
With several varieties of slate, each has its own character and colour. It has excellent practical properties as a roofing material too. It isn't affected by extreme temperature changes, is resistant to a range of chemicals and is impermeable to water. It's easy to see why it's a favourite for British roofs. It's also famous for its longevity: many of our older buildings retain their original slate roofs, with care and maintenance.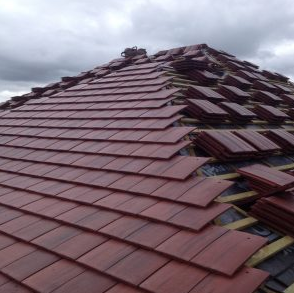 While clay is a material that could be seen in the 4th century as well as the 21st, concrete is a relatively new one – although one that's been used for decades now. The popularity of the tiled roof isn't hard to understand: the sheer variety of tiles makes them one of the most versatile choices for a roofing material. There's a wide range of shape, colours and styles available to choose from. There's a style appropriate for most homes and areas.
Aesthetics isn't the only reason tiled roofs are popular. They're also extremely durable. With a span of around 100 years, they're very long-lasting and don't require much maintenance; they're not susceptible to rot or insects.
Reviews and Ratings
We do not have any reviews about J & A Anderson Roofing available right now.