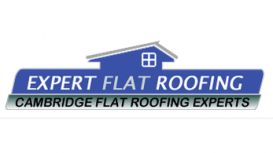 With so many different Cambridge flat roofing companies out there, it's really difficult to feel like you are making an informed decision, that's why we go to great lengths to demonstrate our value and professionalism through the availability of references and the extensive portfolio of previous work we have completed here. We also welcome questions and enquiries that give us an opportunity to add some values to prospective customers so that at some point it will earn us the chance to win theirs or a friend of theirs business. This might simply be advice or information on a roofing related topic. We have a few articles on flat roofing you can view here, or get in touch and email us directly.
Cambridge Flat roofing – A Competent Roofer is one who is regularly inspected and certified by the National Federation of Roofing Contractors to ensure that they offer a quality service and that they are always fully aware of and compliant with the latest building regulations. How will this benefit you? In a multitude of different ways!
It is likely to save you money. If you don't appreciate much benefit immediately, you will certainly become aware of it in the long term. You have no guarantee that a roofer who is not a member of the scheme will be aware of all the rules and regulations to which he needs to comply. This may not be deliberate negligence on his part, he may simply be naive or ill informed, but his ignorance may cost you a great deal if you find yourself inadvertently breaking the law and being forced to pay a fine. Equally, by using a Competent Roofer, you will not have to notify Building Control or pay for a Building Certificate as a Competent Roofer has the power to self-certify. That saves you £350 on its own.
---
Reviews and Ratings
We do not have any reviews about Cambridge Flat Roofing Experts available right now.