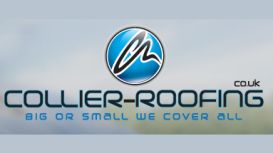 Single Ply roofing membranes have been used for covering flat roofs for more than 30 years in the UK and are the choice of many of the country's leading architects, be it new build or refurbishment. Single ply membrane is usually composed of a synthetic polymer. As well as being very strong and flexible it also provides continuous waterproofing and insulation. Because of its flexibility a single ply membrane can be applied to any shape of roof giving quick construction, easy maintenance and repair.
Green roofs (sometimes called living roofs) take a completely flat roof and covers it with growing, live material all planted over a waterproof membrane. Not only are green roofs good for the environment and great for insulation, they also drastically increase the value of your property, last for years and become a valuable investment.
A felt roof is usually used as a base layer between the roof and the top material. A high performance felt roof consists of two or three layers of bitumen which is an oil based substance which is applied using a blow torch. Once complete you get a smooth surface that is protected from UV radiation. High performance felt roofs are a cost effective solution which give a long life expectancy. This is the perfect solution for garages, sheds and flat roofs.
---
Reviews and Ratings
We do not have any reviews about Collier Roofing available right now.