Recommended Roofing Companies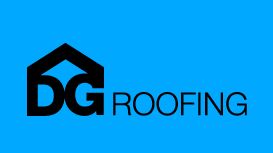 D.Grainger are based in the Walsall area and cover most of the west midlands, we can handle all roofing requirements from fitting a new roof to repairing your roof no job to small. We also carry our

free roof inspections and can offer you full no obligation advice and will gladly quote you on any of your roofing needs.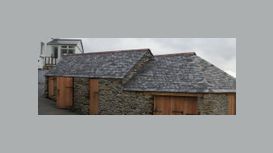 Sparkes Roofing & Property Services are based in South Devon and have been established in the roofing industry for over 42 years. We are highy experienced, trained and time served tradesmen who can

install and fix slates, tiles, shingles and all types of lead work. Previous clients lients have included Devon County Council, The National Trust, Duchy of Cornwall as well as local builders and private clients.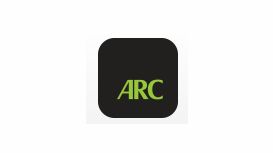 ARC (Leeds) Limited are award winning roofing contractors based in Leeds, West Yorkshire. With over ten years experience, we have carried out many roof replacements and roof repairs in Leeds and

surrounding areas such as Harrogate, York and Knaresborough for satisfied customers. We have highly trained staff that focus on quality service and we believe we are able to provide workmanship that is second to none.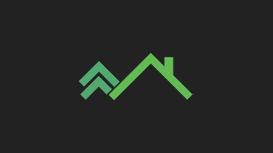 Based in CAMBERLEY, Surrey, Legacy Roofing Solutions has a great reputation for providing quality workmanship and good value for money. We cover a wide geographical area in the region including

Surrey, Hampshire & Berkshire. Each specialist division at Legacy Roofing Solutions is headed by an experienced professional able to offer sound, cost effective solutions to your roofing requirements or problems.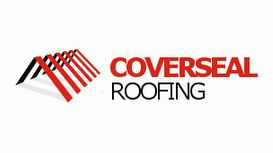 At Coverseal Roofing we pride ourselves on being known as "Central London's finest roofing contractor". We have dedicated ourselves on giving the highest standards at reasonable costs for all our

customers since we were established in 1981. We are confident that all our work is capable of standing the test of time so much so that we fully guarantee all our new work.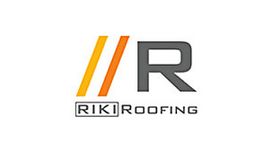 From house extensions to new builds, or if you just fancy an upgrade, you can depend on our experienced team to provide you with the roofing installations that you need to keep your home warm and dry.

We can assist with the full planning and designing for your convenience, whether you need us to help with the structural support or just the tiling. Contact us today, we work throughout Strathclyde and beyond.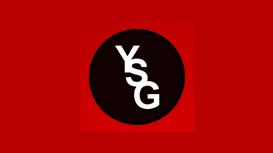 yorkshireseamlessgutters.co.uk
As a specialist company, we will undertake the smaller as well as larger projects with our teams of experienced personnel and over 20 years experience in the field. If you would like a free survey,

estimate or just some advice, then please do not hesitate to contact us.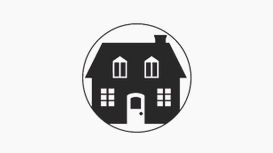 keystoneconstructionbuilders.co.uk
Keystone Construction Building and Roofing Contractor is an established and reliable company with over 40 years' experience in the building trade. Based in Guisborough, we cover the whole of

Yorkshire. At Keystone Construction Building and Roofing, we understand that your house is more than just bricks and mortar, it is your home. This is why we pride ourselves on delivering a reliable and personalised service to all our customers throughout the local area.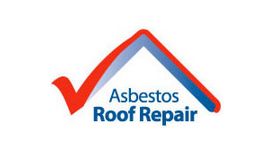 As our name suggests, we're roof specialists. We work closely with industrial roofing contractors specialising in asbestos cement roof repairs - including asbestos gutters. Whatever your problem, our

skills, experience and safe methods (including cost-effective asbestos cement roof coatings) mean we can repair your roof. Naturally, we'll do this cost-effectively and with minimum disruption.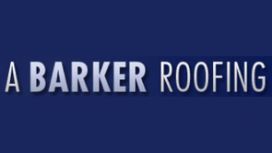 We are a Trading Standards approved roofing contractor that operates in Nottingham and the surrounding areas 24 hours a day, 7 days a week. As a family business with over 25 years' experience, we

offer top-tier roofing services. We offer new roof installations as well as roof repairs.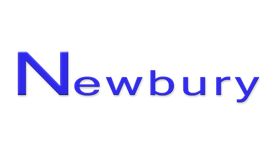 We at Newbury Roofing welcome you to browse our website at your leisure. We are a well-known and established roofing business, which has been operating for over 35 years. Based in Newbury, we provide

roofing services for businesses and the local community and we are also conveniently placed to contract our services throughout Berkshire and the south of England.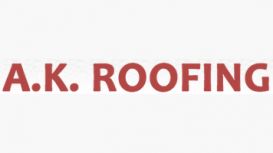 With over 30 years' experience in all aspects of roofing work, A.K. Roofing & Guttering have built a name as some of the best roofers in Surrey. Members of the Confederation of Roofing Contractors, we

have the expertise to provide you with a new roof, repairs or replacements to your roofline, or minor repairs to your existing roof. We also provide a professional painting and decorating service, so choose A K Roofing & Guttering for any interior project you've got in mind.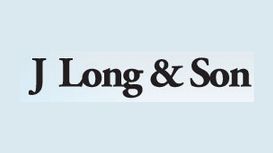 Jonathan Long has been involved in the building/roofing industry for over fifteen years, having built up a vast wealth of product knowledge from his employment with a number of large roofing companies

namely David Alexander & Richmond Building Products.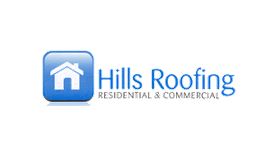 Our expertise covers roofing repairs, reroofing, slating, tiling, flat roof repairs and complete new roofs. Hills Roofing have a vast wealth of experience and knowledge of slating, tiling and flat

roof systems. Twenty five years of experience have seen roofers fit many thousands of square metres of tiles and slates specified from different manufacturers and countries by architects, house builders, housing associations and construction companies.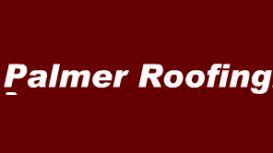 We use traditional and Modern styles of roofing to cover all aspects from a small tile missing to a full re-roof; we cover commercial buildings down to small sheds too. Dedicated to our customers we

like to put you in control. Understanding the cost of day to day living we offer a quality but an affordable roofing service (and all ways with a smile). We talk a language you understand and don't get technical giving you complete control.
---
One of the biggest challenges you will have to deal with when a roofing project is on the line is how and where to find a reliable and very professional roofing company. When it comes to roofing projects, you usually need the help of a roofing company immediately. It is often after serious damages, big storms, and other major reasons when your house's roof will need a fix or replacement quickly. This is when you start looking for a roofing company frantically. However, choosing a roofing company in a rush, just because you are pressured by time is not necessarily going to help you make a good choice. There are many sorts of roofing companies out there and not all of them can provide you with a great job and stress-free experience. You don't have to choose the first roofing company you find as a top result on Google. Despite the character of the project and how much time you want to save, you still need to do a good research of a roofing company and this can take some time. However, in order to help you save as much time as possible and make a good decision, in this article we would like to share with you some useful tips on how to find and choose the right roofing company.
So here are top tips for finding a reliable, professional, and honest roofing company to put trust in:
Get Local Referrals for a Roofing Company
Word-of-mouth has proven itself as one of the most efficient methods when it comes to choosing a professional company or a specialist to do some job for you. Therefore, when choosing and looking for a roofing company, you want to gather as many recommendations and referrals as possible and base your final choice on your research. Make sure to speak to as many people you know as possible if you trust their opinion. Soon or later you will find a friend or a colleague, who has hired a roofing company and can share more about their experience with a roofing company and project. At the end of the day, even if their experience with a given roofing company is not positive and they are not happy with the results, you will at least know which roofing company you don't want to hire for the job and avoid it. Getting recommendations and referrals for a roofing company from people you know and trust is a good way to narrow down your choice if not choose the right roofing company for you.
When Choosing a Roofing Company, Contact the Manufacturer
In the professional world of the roofing industry, there is something like a network between manufacturers, suppliers, and contractors. Therefore, when you are looking for a roofing company and you have no reliable source of information and recommendations around you, you can always contact the manufacturer and ask them for recommendations. Usually, a manufacturer will work or have experience working with a certain local roofing company and they will give you more information and recommendations.
Check Online Reviews for a Roofing Company
Finally, the online space has always been a very comprehensive source of information and reviews about a roofing company. You can gather a lot of information about a roofing company once you check out the opinions and experiences its clients and customers share online. Based on the information you collect, it will be easier for you to make a decision and choose the right roofing company or stay away from a roofing company many people are not happy with.
Look for a Roofing Company through an Online Directory
An online directory page such this one will provide you with a plethora of choice and contractor options. Therefore, when you are looking for a roofing company, make sure to use our search tool, fill in your criteria and location and you will get a precisely-selected list of reliable and professional companies in your area.
When Hiring a Roofing Company Get an Extensive Warranty
Not every roofing company you hire will be able to provide you with manufacturer warranties that can also include coverage of the roofing company s workmanship. However, if a roofing company does their job poorly, it will take you a lot of time, energy, money, and nerves to deal with the problem arising from this poor job and find another trustworthy roofing company to fix the problem for you. Without a warranty or guaranty, the insurance won't pay for all that, not to mention all the stress of such experience. Therefore, you want to make sure you will hire a roofing company that can offer all the required and needed warranties and guarantees.
When Choosing a Roofing Company, Think of Safety
A roofing company that is not enough involved or concerned about safety, safety training and the program is most probably not the best roofing company to choose for your project. Therefore, you should make sure that the roofing company you hire for the job can also offer an advanced and thorough safety program for each member of the professional team and they have insurance to cover all possible accidents.
Check a Roofing Company for Proper Licensing and Insurance
When hiring a professional roofing company, you want to make sure the firm has all the required and important licenses, certificates, and qualifications that allow them to perform such services. The roofing company should have insurance for all employees of the company and to be able to provide a copy of all insurance certificates for validation. Not being able to cover these criteria, in case of an accident it all can lead to litigation between you and the roofing company.
Get a Written Quotation from the Roofing Company
A written quotation can also work as a legal contract or agreement between you and the roofing company and will guarantee that the final price of the project will be the same as discussed in the beginning of the project with no hidden fees and costs.
Get local referrals for a roofing company
When choosing a roofing company, contact the manufacturer
Check online reviews for a roofing company
Look for a roofing company through an online directory
When hiring a roofing company get an extensive warranty
When choosing a roofing company, think of safety
Check a roofing company for proper licensing and insurance
Get a written quotation from the roofing company