Recommended Roofing Companies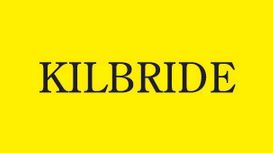 Kilbride Roofing Ltd is a family owned and run business based in Tiverton, Devon. Specialising in slating, tiling, and leadworks, our staff have immense technical knowledge and experience, which is

complemented by a highly skilled workforce. We are particularly expert in re-roofing Heritage and Listed buildings. The company has succesfully undertaken a huge number of projects across all sectors, including across Devon, Somerset, Cornwall, Jersey and Guernsey.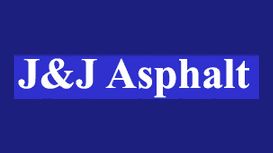 We have been trading for more than 20 years. Our main depot is located in Shoreditch East London and our offices are based in Cheshunt Hertfordshire just outside the M25. From these locations we are

able to carry out roofing works throughout London and the surrounding counties.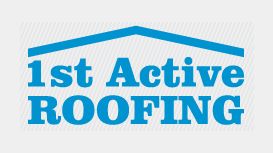 1st Active Roofing is a family operated company of roofers and roofing contractors, established in 1987 and offering a complete range of roofing services. From minor roof repairs and maintenance tasks

to complete roof replacement, we can provide a competitive quote for every roofing job. With nearly thirty years' experience in the roofing industry, we have built a consistent reputation based on providing quality workmanship at a realistic price.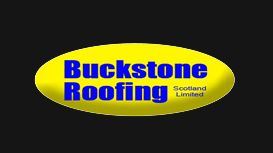 Buckstone Roofing contractors based in Edinburgh are a family run business who have been an established name in the roofing and building trade in Edinburgh since 1989 and are one of Scotland's leading

roofers. Specialising in all aspects of roofing and building services, Buckstone Roofing have all the necessary skills and qualifications to successfully carry out whatever job it is that you need done on your domestic or commercial property.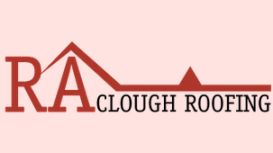 Whether you're worried about possible problems with your roof, your roof tiles need repairs, you'd like to add windows to your roof space or you're looking to replace your current roof, we at R. A.

Clough are ready to help. With over 25 years' experience and a commitment to providing a personalised service for every customer, it's easy to see why we are your first choice when it comes to roofing contractors in North London.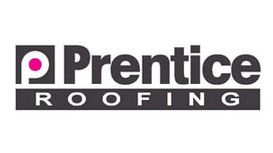 Founded in 1983 Prentice Roofing LLP is a long established quality roofing contractor. With our head office in Lisburn and warehouse facility in Belfast we provide supply and fix roofing services

throughout out Northern Ireland. Our focus is to supply our clients with the best service and roofing products for thier project, Using our highly skilled CSR registered tradesmen we ensure fitting is carried out correctly and professionally.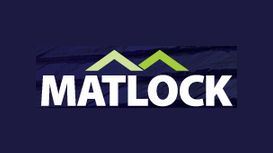 Matlock Roofing Services are roofing contractors based in Matlock, Derbyshire. We were established over 15 years ago and offer roofing services, which include flat rooves, guttering work, lead &

chimney work, sheeting, fascia boards and Soffits. In addition to private contracts, we have successfully completed roofing contracts for Derbyshire County Council, Derbyshire Dales District Council and Nottinghamshire County Council.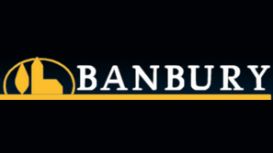 If you have any reclaimed roofing materials for sale, traditional slates, stone slates, handmade tiles, chimney pots, etc. Simply send us a picture or several pictures by e-mail, with quantities and a

rough idea of where you are and we will get back to you to agree a price.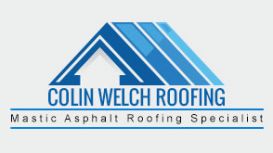 For over 40 years, the roofing team at Colin Welch Roofing has been helping to renew and repair roofs on buildings across London. Our team of specialists can help you get durable solutions for

porches, extensions, garages, government buildings, schools, offices, industrial units and more. Want strong and durable felt roofing installed at your office? Let Colin Welch Roofing help you accomplish that with our built up felt roofing service.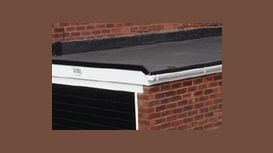 A1 Aqua Dry Rubber Flat Roofing Specialists cover South Manchester, Stockport, East Cheshire, Hale/Altrincham, North Staffordshire and West Derbyshire. All within easy reach of our premises. A1 Aqua

Dry are your local "Firestone Rubbercover and Rubberguard" approved installers. We will provide a free survey and quotation so you know what you are getting and the cost before committing to the work.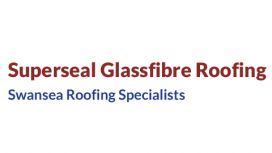 We are a Swansea based roofing company specialising in a wide range of roofing services including Flat-roofing, On-site Glass-fibre (GRP) Laminating, GRP Plant and Machinery Repairs, GRP Mouldings and

Architechtural Mouldings. We also provide a range of Glass-fibre DIY Roofing Kits and a range of Building Products.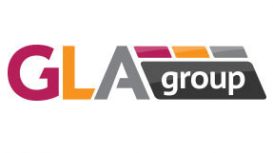 Welcome to GLA Roofing Ltd, an Essex based company established in 2003 but with almost 40 years experience in the commercial and domestic roofing industry. Our philosophy is a commitment to provide

the highest quality service to our customers large and small. These clients range from large commercial contracts to individual residential home owners.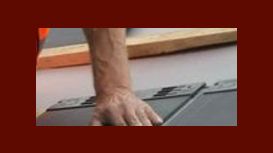 A local Roofing company with over 25 years experience, John Doherty Roofing & Roughcasting is a family owned company serving Paisley, Glasgow and surrounding areas. We carry out all types of Roofing

and Roughcasting work including New Roofs, Flat Roofs, Plastering, Facia & Soffits, Slating and much more. For a Free Estimate please contact us. All work is carried out by fully qualified tradesmen giving you piece of mind through every project and beyond.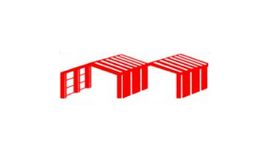 midportconstruction.co.uk
Midport Construction Limited was established in 1996 by George Hodgetts and his family, after spending over 25 years fixing industrial roofing and cladding systems all over the UK, steps were taken to

form a supply, delivery and fix industrial roofing and cladding company and have since gained an envied reputation within the high end cladding solutions market for design excellence and high quality site craft, whilst offering real value for money.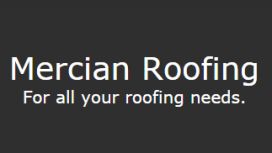 Doing carpentry courses may not be the most glamorous thing you can do. But I tell you what; getting your diploma in carpentry can lead to some nice pay days. According to the Bureau of Labor

Statistics, the median hourly wage for a carpenter back in May 2008 was $18.72. This rate is higher than the pay that many students with degree currently earn. Here are a few things that you should know about Craft Stone Australia before you start shopping for cladding stones.
---
One of the biggest challenges you will have to deal with when a roofing project is on the line is how and where to find a reliable and very professional roofing company. When it comes to roofing projects, you usually need the help of a roofing company immediately. It is often after serious damages, big storms, and other major reasons when your house's roof will need a fix or replacement quickly. This is when you start looking for a roofing company frantically. However, choosing a roofing company in a rush, just because you are pressured by time is not necessarily going to help you make a good choice. There are many sorts of roofing companies out there and not all of them can provide you with a great job and stress-free experience. You don't have to choose the first roofing company you find as a top result on Google. Despite the character of the project and how much time you want to save, you still need to do a good research of a roofing company and this can take some time. However, in order to help you save as much time as possible and make a good decision, in this article we would like to share with you some useful tips on how to find and choose the right roofing company.
So here are top tips for finding a reliable, professional, and honest roofing company to put trust in:
Get Local Referrals for a Roofing Company
Word-of-mouth has proven itself as one of the most efficient methods when it comes to choosing a professional company or a specialist to do some job for you. Therefore, when choosing and looking for a roofing company, you want to gather as many recommendations and referrals as possible and base your final choice on your research. Make sure to speak to as many people you know as possible if you trust their opinion. Soon or later you will find a friend or a colleague, who has hired a roofing company and can share more about their experience with a roofing company and project. At the end of the day, even if their experience with a given roofing company is not positive and they are not happy with the results, you will at least know which roofing company you don't want to hire for the job and avoid it. Getting recommendations and referrals for a roofing company from people you know and trust is a good way to narrow down your choice if not choose the right roofing company for you.
When Choosing a Roofing Company, Contact the Manufacturer
In the professional world of the roofing industry, there is something like a network between manufacturers, suppliers, and contractors. Therefore, when you are looking for a roofing company and you have no reliable source of information and recommendations around you, you can always contact the manufacturer and ask them for recommendations. Usually, a manufacturer will work or have experience working with a certain local roofing company and they will give you more information and recommendations.
Check Online Reviews for a Roofing Company
Finally, the online space has always been a very comprehensive source of information and reviews about a roofing company. You can gather a lot of information about a roofing company once you check out the opinions and experiences its clients and customers share online. Based on the information you collect, it will be easier for you to make a decision and choose the right roofing company or stay away from a roofing company many people are not happy with.
Look for a Roofing Company through an Online Directory
An online directory page such this one will provide you with a plethora of choice and contractor options. Therefore, when you are looking for a roofing company, make sure to use our search tool, fill in your criteria and location and you will get a precisely-selected list of reliable and professional companies in your area.
When Hiring a Roofing Company Get an Extensive Warranty
Not every roofing company you hire will be able to provide you with manufacturer warranties that can also include coverage of the roofing company s workmanship. However, if a roofing company does their job poorly, it will take you a lot of time, energy, money, and nerves to deal with the problem arising from this poor job and find another trustworthy roofing company to fix the problem for you. Without a warranty or guaranty, the insurance won't pay for all that, not to mention all the stress of such experience. Therefore, you want to make sure you will hire a roofing company that can offer all the required and needed warranties and guarantees.
When Choosing a Roofing Company, Think of Safety
A roofing company that is not enough involved or concerned about safety, safety training and the program is most probably not the best roofing company to choose for your project. Therefore, you should make sure that the roofing company you hire for the job can also offer an advanced and thorough safety program for each member of the professional team and they have insurance to cover all possible accidents.
Check a Roofing Company for Proper Licensing and Insurance
When hiring a professional roofing company, you want to make sure the firm has all the required and important licenses, certificates, and qualifications that allow them to perform such services. The roofing company should have insurance for all employees of the company and to be able to provide a copy of all insurance certificates for validation. Not being able to cover these criteria, in case of an accident it all can lead to litigation between you and the roofing company.
Get a Written Quotation from the Roofing Company
A written quotation can also work as a legal contract or agreement between you and the roofing company and will guarantee that the final price of the project will be the same as discussed in the beginning of the project with no hidden fees and costs.
Get local referrals for a roofing company
When choosing a roofing company, contact the manufacturer
Check online reviews for a roofing company
Look for a roofing company through an online directory
When hiring a roofing company get an extensive warranty
When choosing a roofing company, think of safety
Check a roofing company for proper licensing and insurance
Get a written quotation from the roofing company